While in the game, you will sometimes receive coins that can be exchanged with an helpers.
Additional drop from monsters
Starting at level 80, valuable things will start falling out of monsters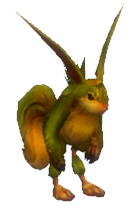 Ancient Cube - Skill
S-Protect Card
T-Protect Mirror
Scroll of Creature Taming
Curious Wooden Box
Clay Key of Peace
Refined Clay Key
Master Key
Solid Clay Key
Clay Key of Sharpness
And other
Peaceful way to get Arena Points
There is a daily quest for arena points. You can take it from the Duke of Greed in any city.
In the cursed temple and Circus of the red spider dropping boxes with arena points