The EndlessTower is a new 100 storey dungeon for solo play. The entrance to the tower is available from level 150, once a day for a character. All levels of monsters and bosses are scaled to the level of the character. Each monster and boss has a different type.
Checkpoint system. Any of the floors can be left at any time, and later return to the passage. But if you leave the floor before completing the task of the floor, you will receive a penalty for the received drops from monsters. The penalty will only apply to the current floor.
Every floor of an endless tower is captured by monsters. Until the floor is completely completely cleared of monsters, you cannot proceed further.
On every fifth floor, there is a tower segment boss. On the floors with bosses, a secret room may appear, the entrance to which you will need to find.
To enter the dungeon, you need to talk to the Gatekeeper of the endless tower, which is located in a hidden village
Inside the endless tower, you will meet its former guardian, Lord Tanuki.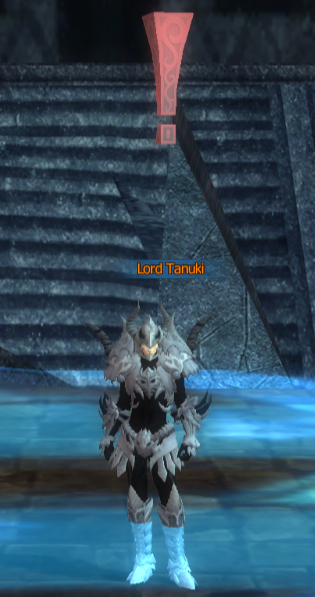 With the resources that you get in the endless tower, he can improve equipment for you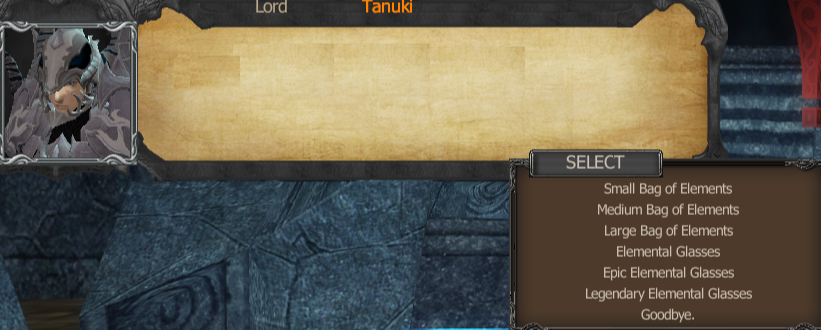 And create a unique bound collection of endless tower
After fulfilling certain conditions, you can get one of the unique titles.
To understand how to get this title, you will need to go through an endless tower.
Possible reward from monsters from 1st to 35th floor
Rune skill card box
Sign of Forgotten Gods
Awakening Stone: Accessories
Power of change: Artifact
Black Crystal Box
Black Scale Piece
Power of change: Armor
Devil Orb Piece
Possible reward from bosses from 1st to 35th floor
Scale of Devildom
Physical shard - one-handed, rare
Magical shard - one-handed, rare
Physical shard - two-handed, rare
Magical shard - two-handed, rare
Baron Madius Card
Emmanuel Raymond Card
Ultimate Witch Card
Bear Mother Card
Oforia Card
Abhuva Card
Primal Scream Card
Taranida Card
Crustalino Card
Likirus Card
Soulseeker Card
Takin Card
Lucius Card
Silex Card
New named boss card
Possible reward from monsters from 36 to 75 floors
Blessed Power of Change: Armor (by class)
With an increased chance:
Rune skill card box
Sign of Forgotten Gods
Awakening Stone: Accessories
Power of change: Artifact
Black Crystal Box
Black Scale Piece
Power of change: Armor
Devil Orb Piece
Possible reward from bosses from 36 to 75 floors
Physical shard - one-handed, legendary
Magical shard - one-handed, legendary
Physical shard - two-handed, legendary
Magical shard - two-handed, legendary
Kiscia Card
Lady Ruina Card
Aurumis Card
Dominatus the Mad Card
Queen Eratia Card
Ilrios Card
Betrayal Card
Ashmaw Card
Sand Lord Kynish Card
Draka Card
Queen Eva Card
Obsidikar Card
Butkadah card
Medusa Card
Black Widow Card
Microraptor Card
Bone Dragon Card
Mephisto Card
Lilith Card
Soul of Lunacy Card
New named boss card
With an increased chance:
Possible total reward from monsters from 76 to 100 floors
White Piece of Fabric
Box of lab stones Change Laboratory: Armor
With an increased chance:
Possible reward from monsters from 76 to 80 floors
Dark Cube
+10 Sand Dragon's Cloak of Devildom (24 hours)
+0 Sand Dragon's Cloak of Devildom (24 hours)
Possible reward from the 80th floor boss
+20 Sand Dragon's Cloak of Devildom (24 hours)
Dark Cube
New named boss card
Possible reward from monsters from 81 to 85 floors
Clothes of Reckless Rider(eternal, transferable)
Helmet of Reckless Rider(eternal, transferable)
Gloves of Reckless Rider(eternal, transferable)
Boots of Reckless Rider(eternal, transferable)
Celine glasses(eternal, transferable)
Swimsuit(eternal, transferable)
Swimsuit Flip-Flops(eternal, transferable)
Possible reward from the 85th floor boss
Decorative Cloak: Divine Wings +20 to every stat except luck (eternal, transferable)
Decorative Cloak: Wings of Darkness +20 to every stat except luck (eternal, transferable)
New named boss card
Possible reward from monsters from 86 to 90 floors
Subject tag
Black Piece of Fabric
Lab Blessing: Pet Experience
Blessed Power of Change: Armor (by class)
Possible reward from the 89th floor boss
Possible reward from the 90th floor boss
Purple cube
Card Dark Priest Margar
Possible reward from monsters from 91 to 95 floors
Subject tag
Black Piece of Fabric
Subject's Blood
Subject's Tears
Laboratory Permit
Box of lab stones Change Laboratory: Armor
Possible reward from the 94th floor boss
Green cube
[Boss card] Dark Laboratory Assistant
Possible reward from the 95th floor boss
Purple cube
[Boss card] Sniper Triss
Possible reward from monsters from 96 to 100 floors
Possible reward from the 100th floor boss
Irbis amulet: Wings
Homonculus Heart
Pet Evolution Stone
Leather of THIS
Dark Cube
New named boss card
Random Epic Pet Scroll
Possible reward from secret rooms
Essence of the earth
Essence of the fire
Essence of the air
Essence of the water